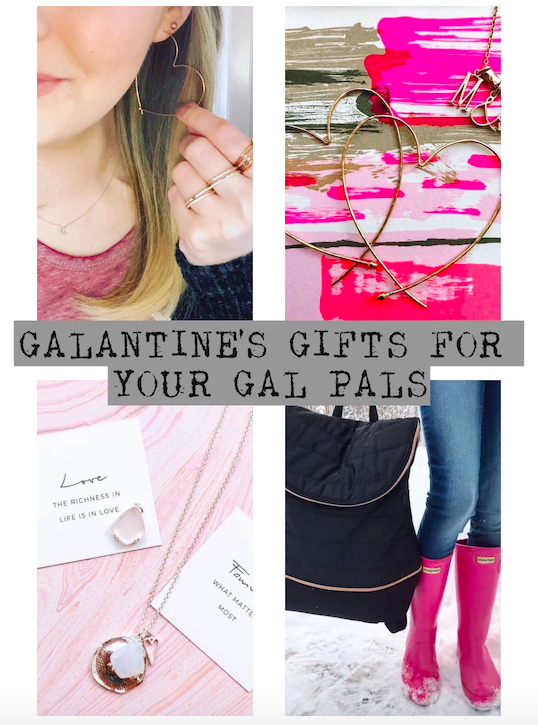 It's February y'all!
That means its time for pink heels, red, roses, chocolate, lots of cute heart and love decor for the home and a time to celebrate Galantine's Day! What is Galantine's Day you ask?! Well technically it is a nonofficial holiday that popped up less than 10 years ago on an episode of Parks & Recreation. It's better than any other holiday because it's a time to smoother your best gal pals with even more love than you usually give them! Your friends are the ones who always got your back (no matter what)! Galantine's is the day you get to spoil them, it's the day you get to appreciate all the other badass women that you know and continue to conquer the world with their support!
Leave all the stress and worry at home and go make those plans! Go for mani/pedis, grab brunch, host a mimosas & muffins morning at your place or gather at a wine bar for a glass of your favorite Rose. It's Galantine's Day so you can decide how you want to spend it! BTW Galantine's Day is not strictly just for the ladies…it includes anyone who is a best friend and has stuck by your side! It's a day to celebrate friendship <3
Gifts are not required, but are a nice addition! Here are some of my favorite Stella & Dot pieces. Hope you all love them as much as I do!
Again thank you so much for following along!
xox Kristy