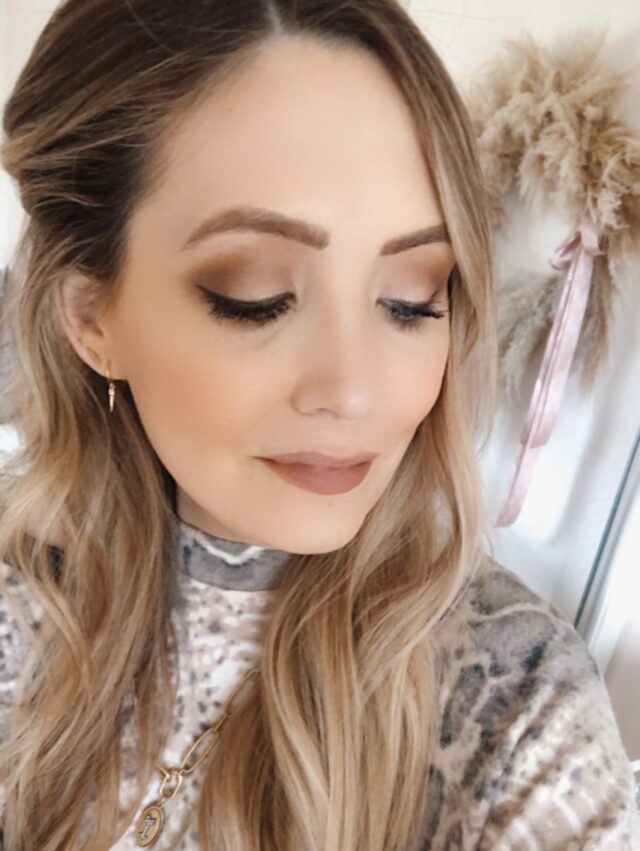 I'm so excited because one of my favorite sales of the year is going on this week! ATTENTION ALL BEAUTY LOVERS!!! Sephora's Spring Beauty Sale is a favorite of mine because we're able save 10-20% on all things beauty. Plus it's a great opportunity to grab some of the things you've had your eye on and have been wanting to try.
Did you know Sephora has a Beauty Insiders Reward Program that is totally FREE?! If you're not a member yet, you can easily gain access here. With every purchase made online or in store you will earn points. The more points you collect, the more freebies and discounts you'll earn throughout the year. By signing up now, you'll be able to earn 10% off your purchase between April 23rd – April 27th 2020. The Beauty Insiders Reward Program is divided into 3 tiers. ROUGE members get the highest discount/savings, while VIB and INSIDER members come in close behind. Depending how much you spend in a year will determine which tier you earn. Sephora has 2 major sales a year in which you can take advantage of these rewards. These sales are in the Spring (right now) and during the Holidays (usually end of November).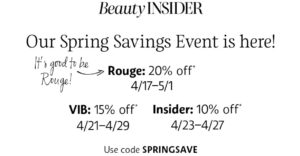 I'm sharing all of the products I currently use for my daily makeup as well as some hair products that I've been using now or over the last 6 months. Makeup, skincare and all things beauty have been a huge part of my life since I was 10 years old. I really like to blame it all on my mom! When I was 9 years old I was diagnosed with Crohn's disease and put on super high doses of IV steroids. After being in the hospital for almost a year the doctors at Stanford allowed my mom to take me for a wheelchair walk over to the Stanford mall which was across the street. This allowed for me to get out of the hospital and also get some fresh air. The first store my mom brought me to was Macy's. As we passed the cosmetic counters the sales women would come over to say hello. They would ask my mom for permission to put lipstick on me. As soon as I looked into the mirror my face lit up! I felt beautiful that afternoon! I had only seen a pale, round, hairy face with sunken eyes when I looked into the mirror, but that day I saw a smile. Those women really knew how to brightened a little girls spirit. They loaded me up with a ton of samples and a few days later my mom gifted me with my first Caboodle (makeup case). From that day forward my makeup stash grew just as much as my self image. I had been so ill for such a long time that putting makeup on made me feel better and it continues to do so that each day I get up and face the world.
I'll have more products added later along with deets on how I apply and the steps I do my makeup in! Feel free to email me with any questions at kristylynneblog@gmail.com or you can DM me on IG @kristylpoindexter Thanks for following along!
xox Kristy