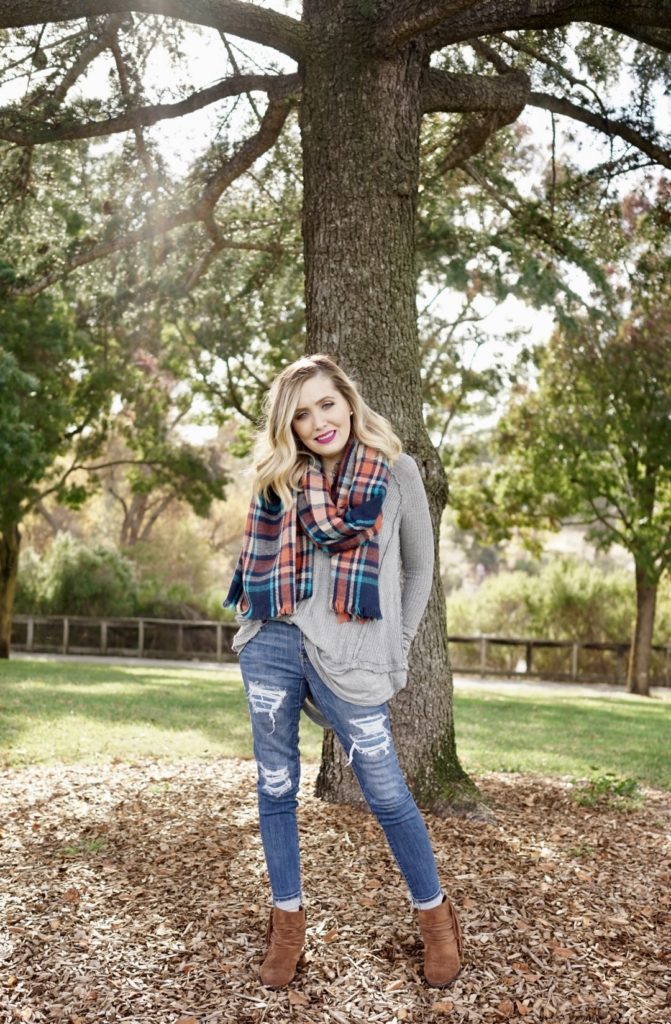 I don't know about you, but I'm always cold! So when Fall approaches… I start looking for clothes that will keep me warm. While out shopping a few months ago I found the best Free People Thermal that is so cozy, comfy and perfectly oversized. It has the cute thumb hole detail that is like wearing built in fingerless gloves. One of the reasons I like this top so much is that you can literally wear it with anything! Its the top that can take you from kids carpool in the am, to the grocery store, running 100 errands, home to make dinner and then do some laundry! It'll keep you warm if you layer with a puffer vest or jacket. Its effortlessly casual and comfortable.
I've paired it here with my skinny American Eagle jeans that you will of course see on repeat! A nice oversized blanket scarf is ideal with this top because its a V neck and low cut. It can even be worn off the shoulder. Plus the scarf adds the perfect amount of warmth! Here are a ton of options for Blanket Scarves. I'm wearing an XS in the thermal and as you can see its still rather big on me! But i love the oversized look!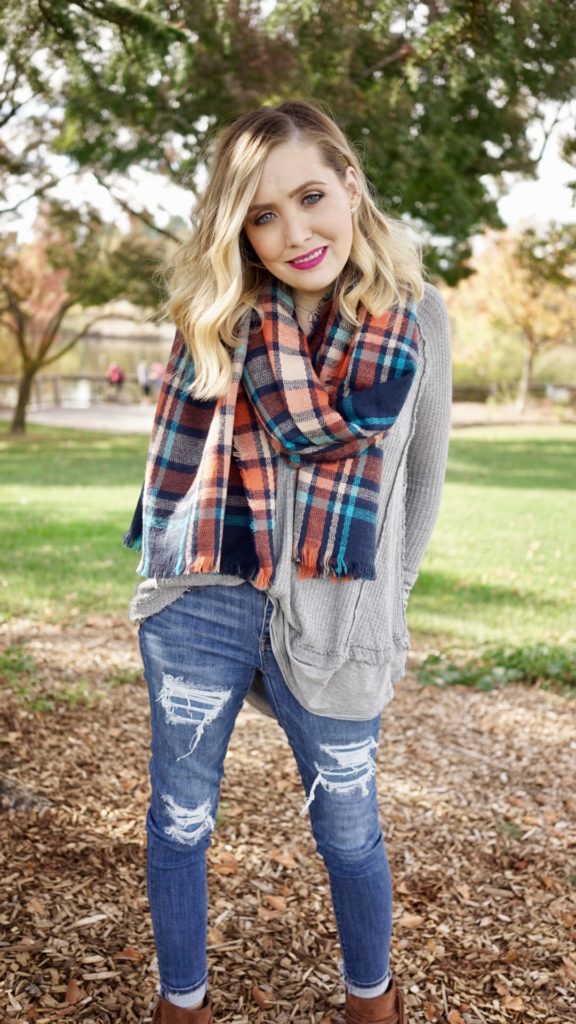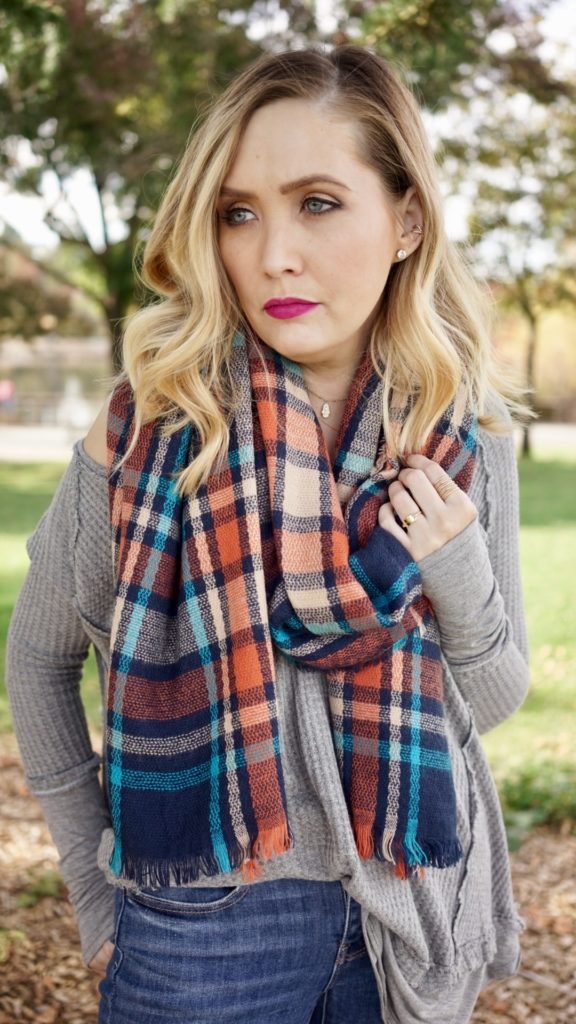 This top goes on SALE at Macy's every couple of months. Its $68 now, but on Sale it drops to $48! Their are also 10 colors in all! I have it in white, berry and the grey! The black and moss are in my cart for when it goes on sale again! You know this top works great with some black leggings (or any leggings for that fact) and over the knee or knee high boots!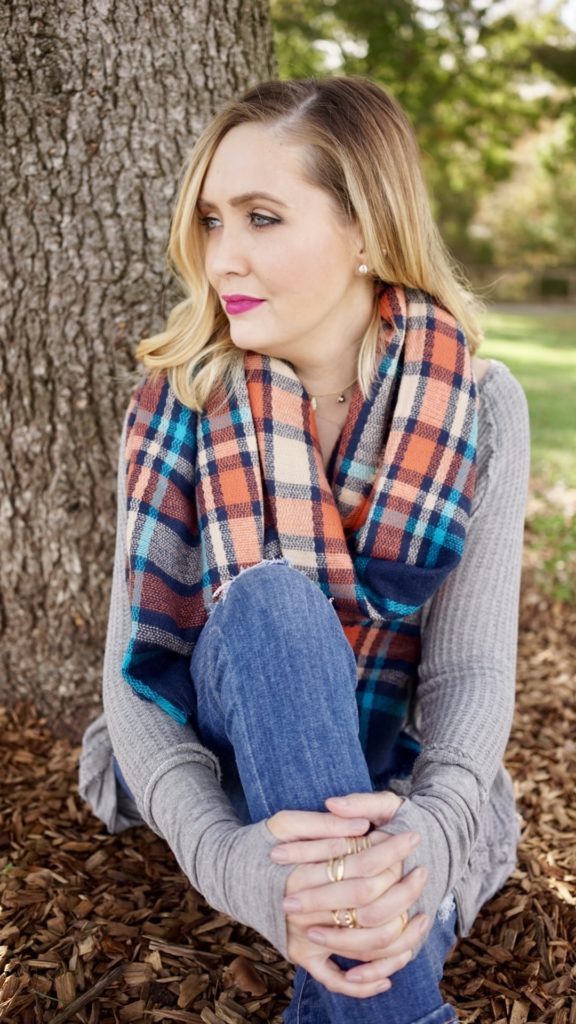 Here are some options that are getting rave reviews!
Spanx Faux Leather Moto Leggings
I just purchased these Sam Edelman Thora Knee high Boots last weekend and I absolutely love them!
These Vince Camuto Karinda OTK Boots have got excellent reviews.
I finished the look with some super cute jewels and booties!
Thanks for stopping by!
xox Kristy