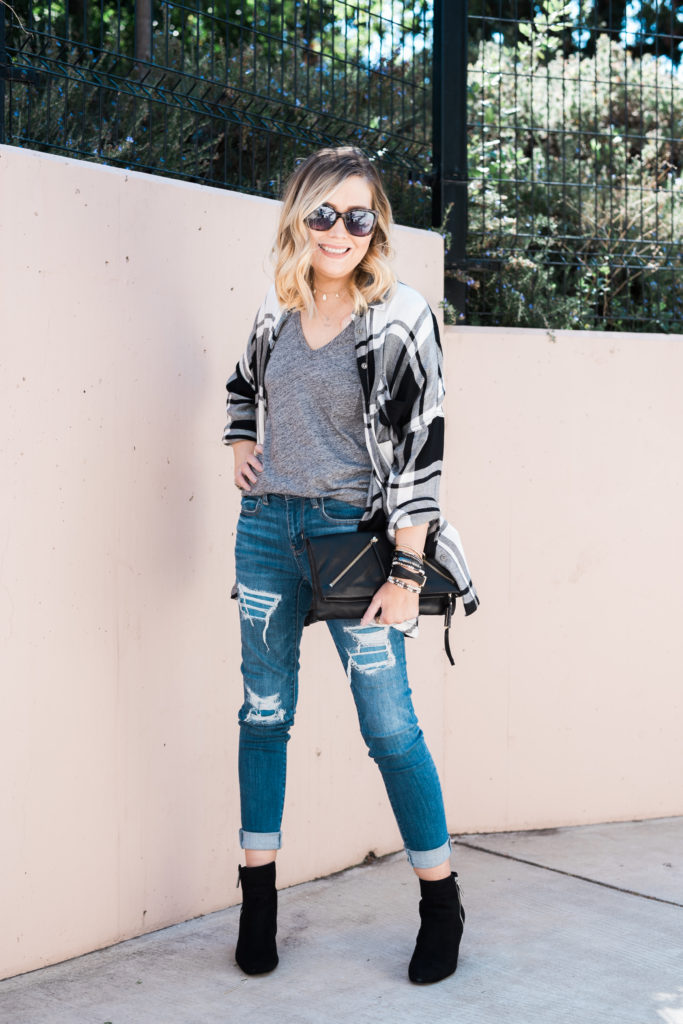 I have to admit I love flannel shirts! I was a teen in the 90's and flannel was a staple wardrobe item for me. I'd wear overalls with a flannel tied around my waist and a pair of Doc Martens! Or a concert tee with a flannel shirt and some baggy jeans! Baggy was on trend in the 90's from hip hop baggy to grunge baggy! Playing around with my style from hair to makeup to clothing has been a fun thing for me. As I've gotten older my love for flannel shirts hasn't gone away! I always have a few in my closet for camping trips, cooler Fall days or just to tie around my waist with some cutoff shorts! This Free People Flannel Shirt is so comfy and just plain ole' cute! And who knew that the oversized flannel shirt would come back in style 20 something years later.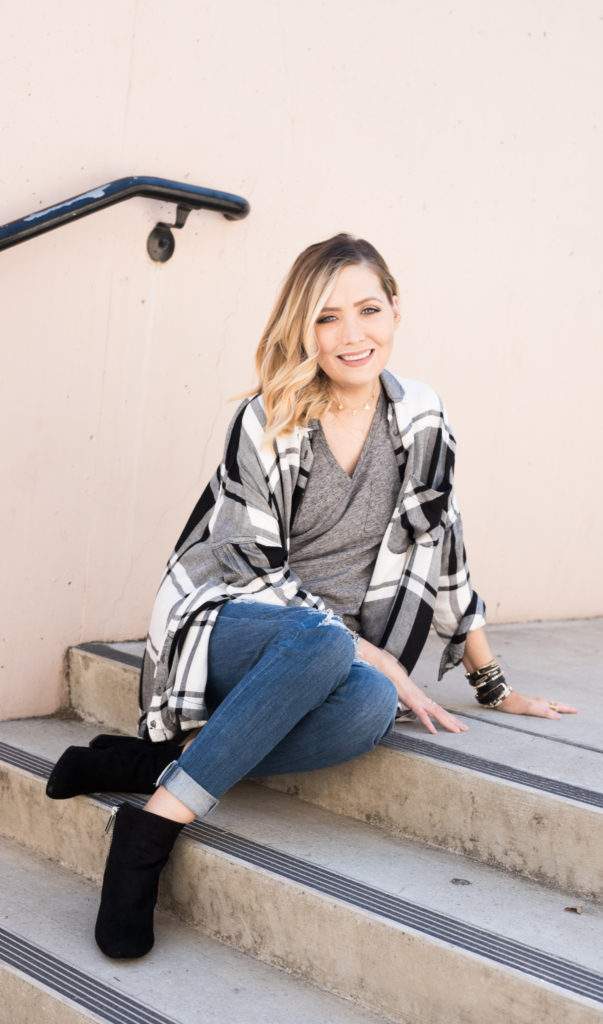 The great news about flannel shirts is they never get old! This flannel is from FREE PEOPLE. I got it at the Nordstroms Anniversary Sale a few months ago.  I think it's great because of the fact it's oversized and you can't pass up the cute little button detail on the sides. The buttons can be pulled apart for a totally different look! Here I paired it with a basic Madewell V-neck tee ($19) and some American Eagle distressed jeans!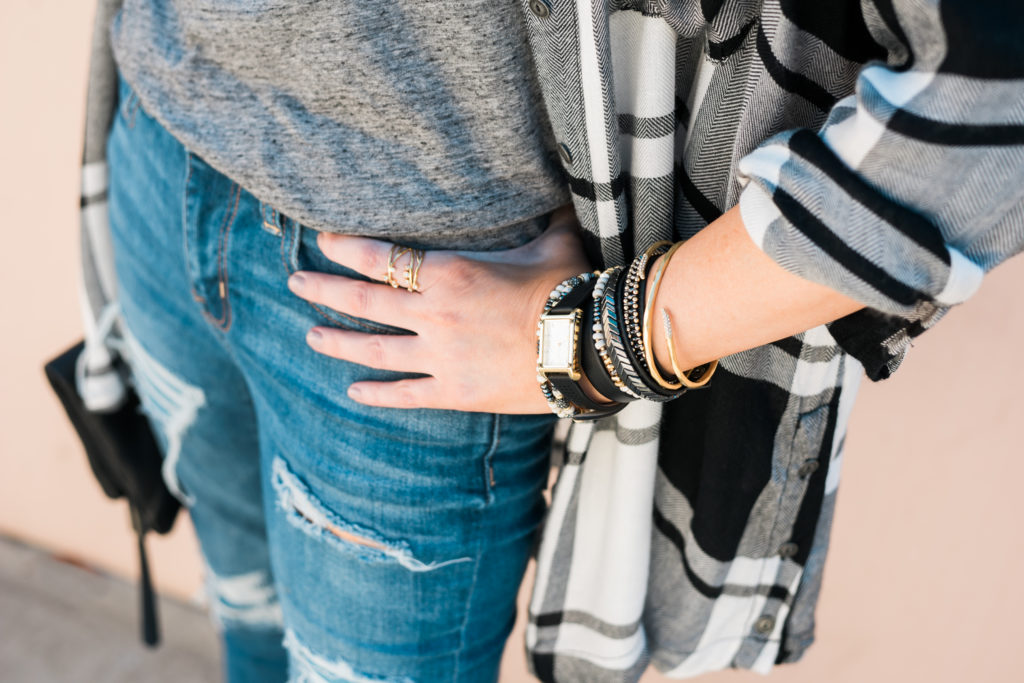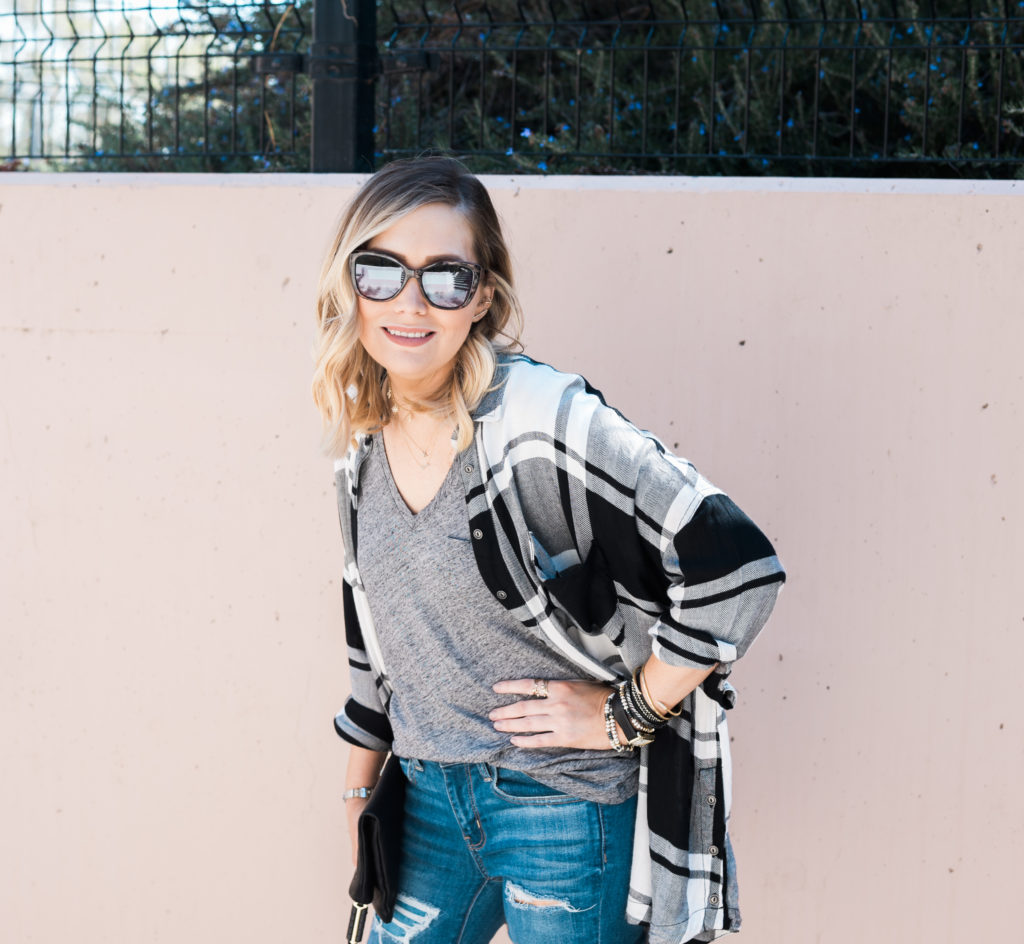 Before I go I wanted to mention my boots! They are another Nordstroms Anniversary Sale find! They are the Jace Bootie by 1. STATE in black suede! If they had them in a dark brown leather I would totally get them as well! As for all the jewelry and the clutch….It's all Stella & Dot and you can purchase through me here!
This Free People Flannel isn't available anymore, but here is a similar style that I thought you'd all like!
xox Kristy